London Fashion Week 2023: Hottest Style Trends For Every Fashion Enthusiast
London Fashion Week 2023 commenced in true style on September 15th, showcasing the most sizzling trends for Spring/Summer 2024 that we believe that every fashion aficionado should take note of. Take a look Fashion: After New York, the fashion enthusiasts darted their journey towards the heart of the UK, London to hold the prestigious London Fashion Week 2023. The event kicked off with style on September 15th and is set to wrap up on September 19th. Throughout this ongoing fashion extravaganza, we've been treated to a diverse array of fashion styles, ranging from avant-garde creations to stunning streetwear, all brought to life by the imaginative and eccentric minds and renowned designers, like Burberry, Tove and more. Below, you'll find a rundown of the SS24 trends that have taken the spotlight at London Fashion Week.
Laid Back But Make It Chic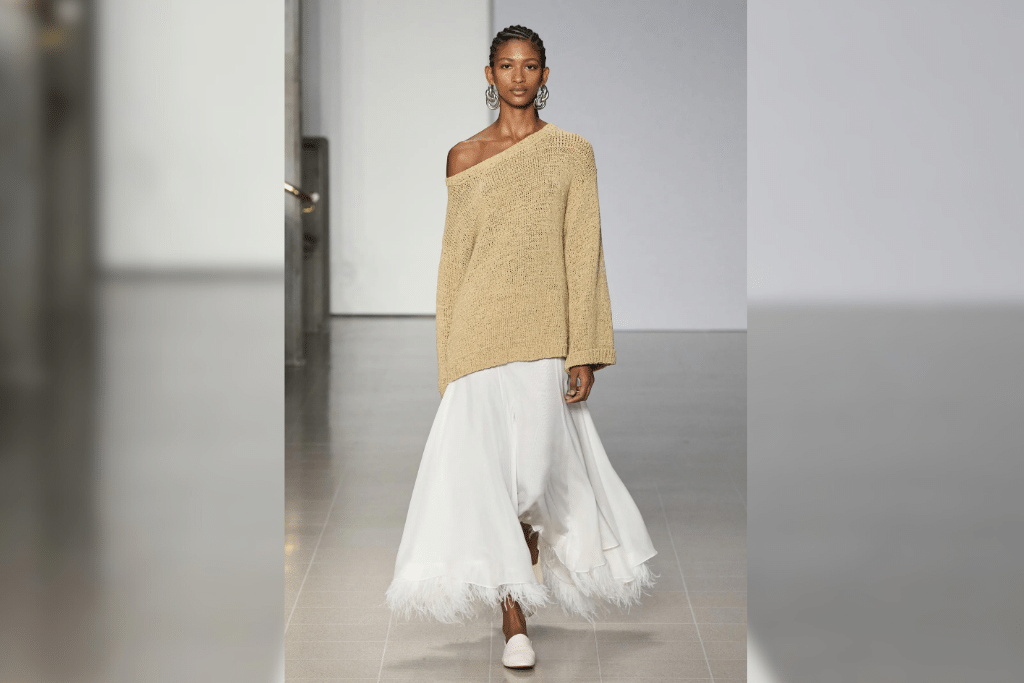 Tove stands out as one of the emerging and promising fashion designers in London. The designs under their eponymous label showcase a blend of relaxed and sophisticated pieces that seamlessly integrate into everyday women's wardrobe. Their SS24 collection offers a diverse range of elegant, easy-going dresses adorned with ruched details and bold, alluring necklines. Notable in the collection are their captivating satin dresses with a stunning sheen and skirts featuring feathered hemlines, expertly paired with neutral-colored knitwear.
Voluminous Ruffled Skirts
Molly Godard's SS24 collection exuded elegance. Her goal was to craft a style that embodied a sense of raw beauty. She found her creative muse in traditional and vintage prints and bedding. The collection showcased extravagant, billowing ruffle skirts that gracefully accompanied delicate crop tops, bandeaus, and cardigans.
Florals Prints FTW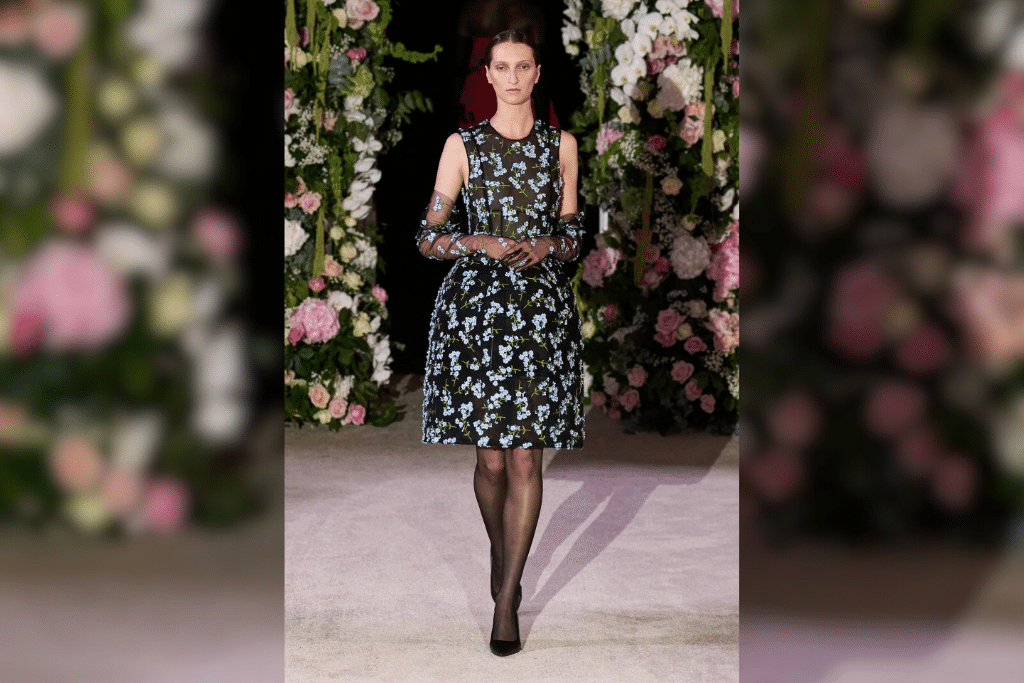 Richard Quinn's SS24 line showcased a blend of ultra-feminine and precisely tailored dresses in understated hues, while also incorporating the ever-popular and beloved floral patterns. The collection featured ball-esque silhouettes in opulent embellishments, botanical and floral prints and stunning 3-D applique work.
Revamped Crocs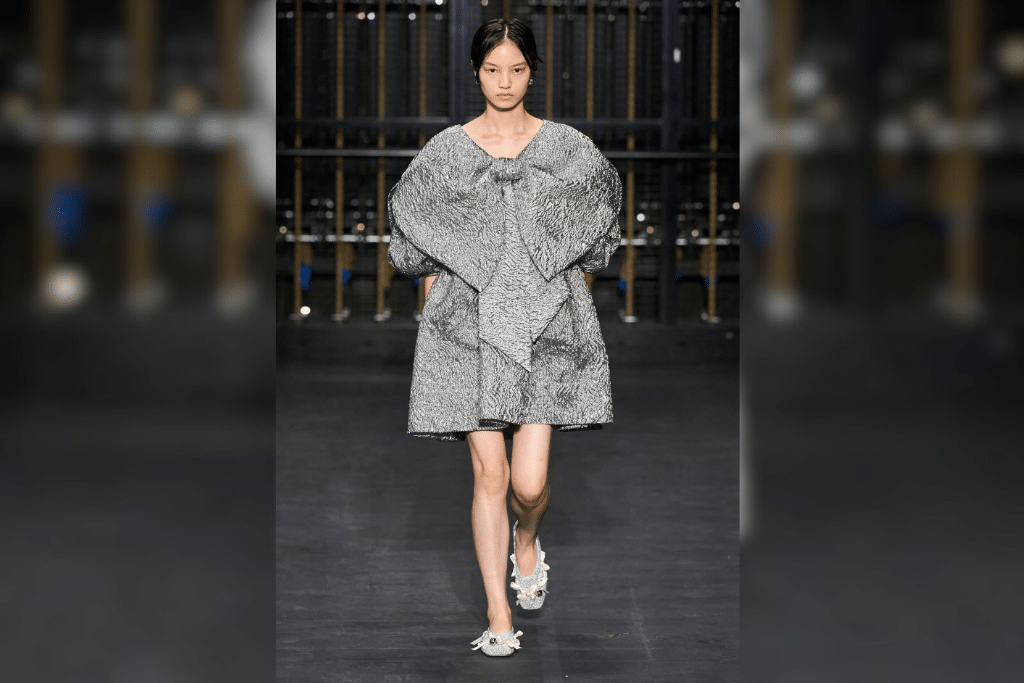 One of the show's most astonishing aspects was Simone Rocha's innovative take on Crocs. She turned the everyday footwear into bold fashion statements by adorning them with crystals and oversized pearls. These revamped version of crocs seamlessly blend everyday practicality with style, making them suitable for women for various occasions.
Sequin Skirts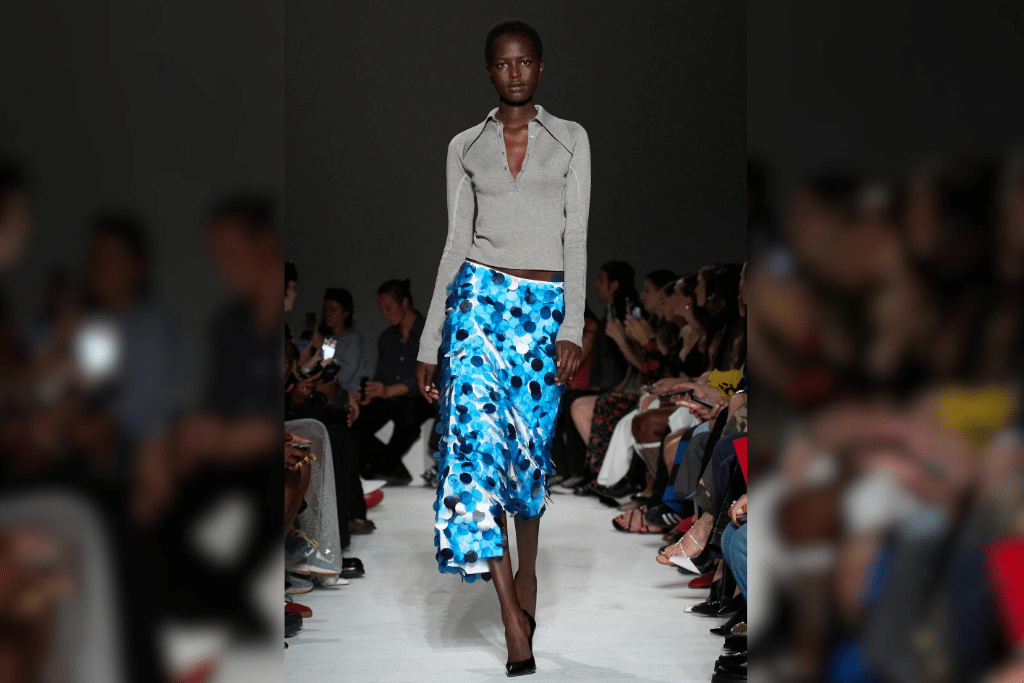 16Arlington, the brainchild of Marco Capaldo, has unquestionably solidified its presence in the realm of fashion by emphasing on sophisticated and statement statements pieces that are adored by fashion style-savvy people all over the world. Its SS24 collection they showcased a breath-taking array of sequin-adorned skirts, skillfully paired with neutral counterparts.
Written By Roshni Kumar
Read More:New York Fashion Week 2023: Highlights You Cant Miss