Revival Of Polka Dots: Simple Ways To Style Them
This fall, Polka Dots emerged as a classic print trend on runways, adding elegance to the season's conventional dark palette. Below, you'll find effortless ways to incorporate Polka Dot prints into your fall wardrobe. Take a look Fashion Tips: This years fall runways were graced by the timeless and classic print , Polka Dots. While the fall season typically involves experimentation with dark colors and textures, it was a delightful surprise to see the elegant Polka Dot print take center stage as this season's trendsetter. Below, you'll find effortless ways to incorporate Polka Dot prints into your fall wardrobe.
Styling Polka Dots for Fall
Polka Dots are undeniably charming .However they're often linked to the summery season, where they are frequently seen on stylish dresses or paired with jeans in the form of tops. Here, we present six fool proof polka dot outfits that will help you maintain a sophisticated and elegant look during this fall season.
Sophisticated And Classy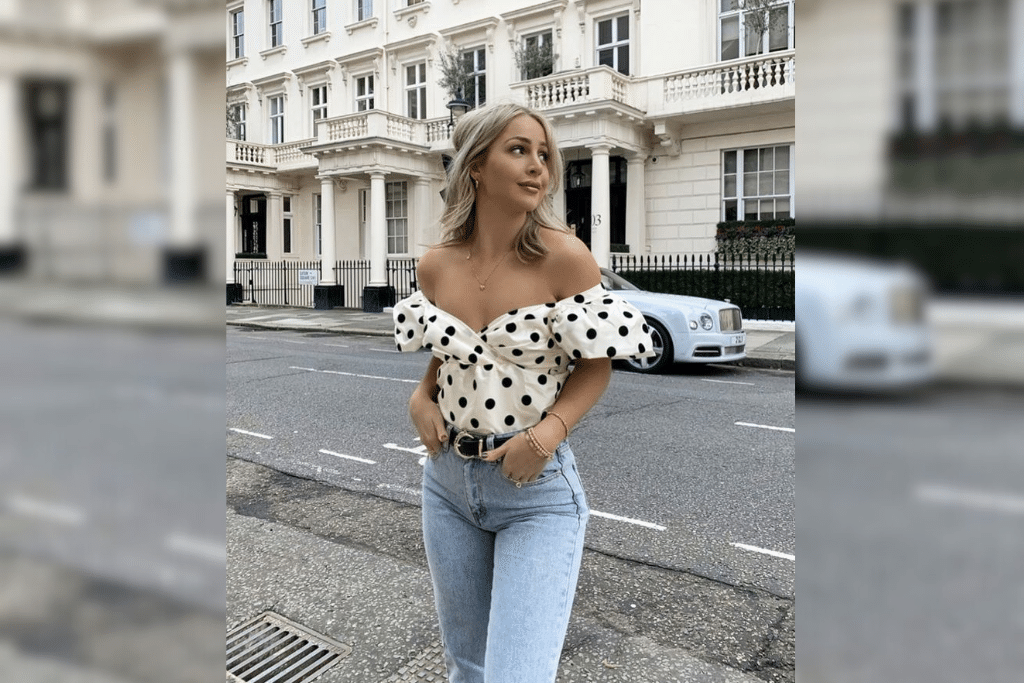 You can effortlessly incorporate the polka dot print into your wardrobe by donning it in the form of an off-shoulder corset top that beautifully highlights your décolletage. Pair this chic top with your favorite jeans, and complete the look with a stylish buckle belt and minimal jewellery.
Parisian Vibes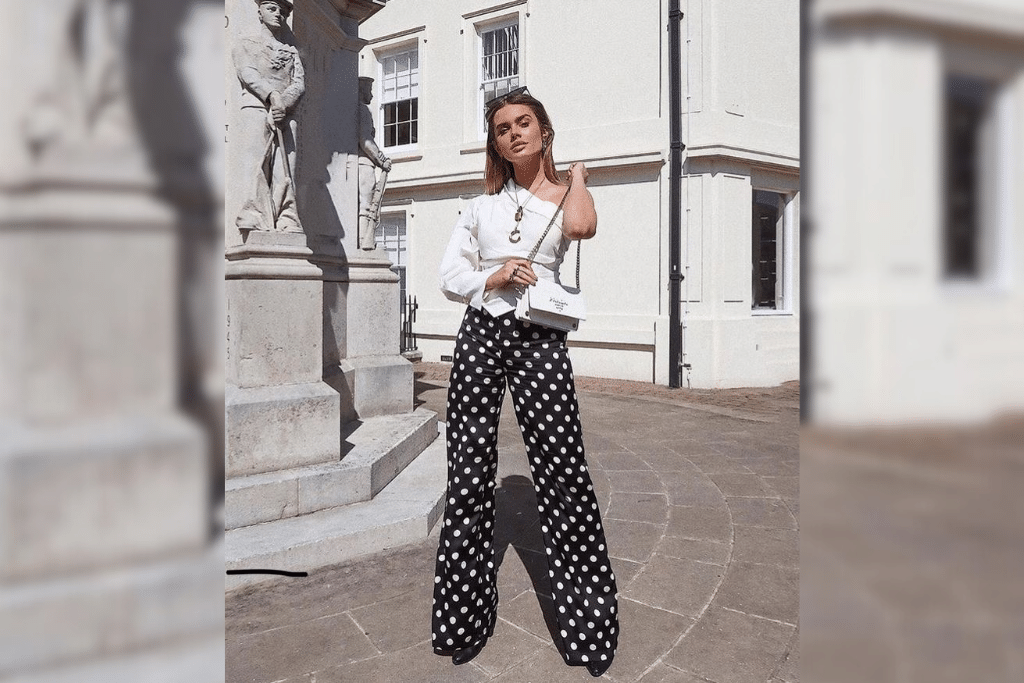 Combine a one-shoulder top with a white collar with high-waisted flared trousers adorned with polka dots. Augment the ensemble by adding a layered necklace, a stylish sling bag, and sunglasses.
Add Boots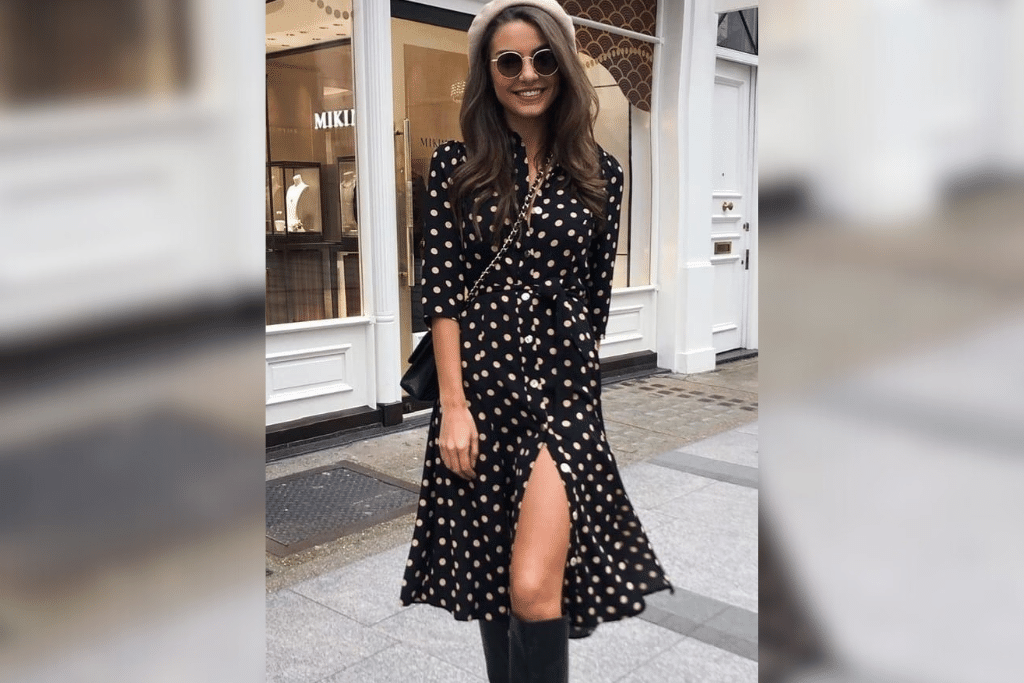 Fall Season provides us the perfect opportunity to stroll through the city in our elegant and classy boots. Try combining your ankle-length polka dot shirt dress with knee-length boots, a stylish beret in a neutral color, a gold chain-hand bag, and sleek sunglasses.
Subtle And Chic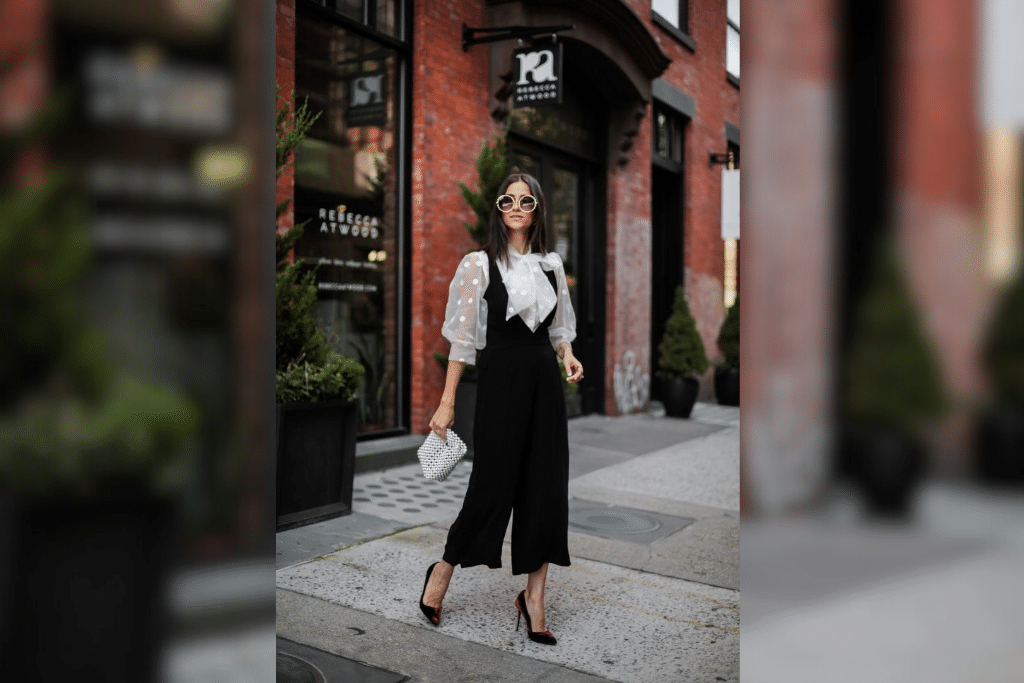 If you dont want the polka dot print to dominate your overall appearance, you can consider crafting an ensemble similar to the one depicted in picture above. For this outfit, choose a white mesh polka dot top and layer it with a stylish jumpsuit. Complete the look by adding magenta-colored pumps.
Go For Co-ords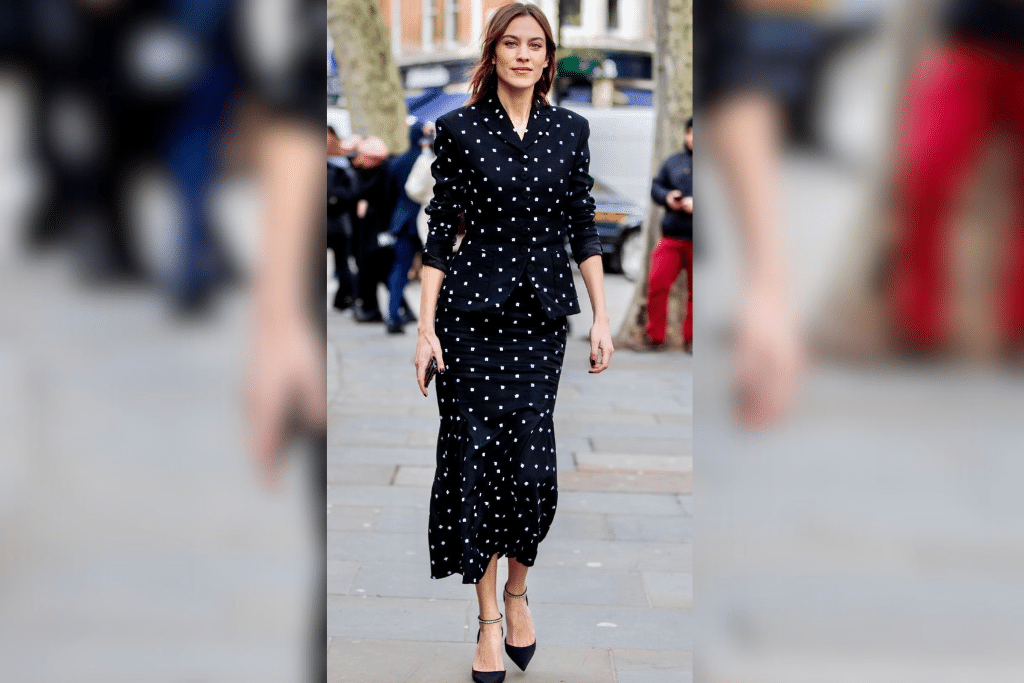 You can experiment with textures just like this outfit. Just combine your black velvet blazer adorned with polka dots with a satin flowy skirt .Round off the ensemble with pointed toe stiletto heels and minimal jewellery.
Sporty Vibe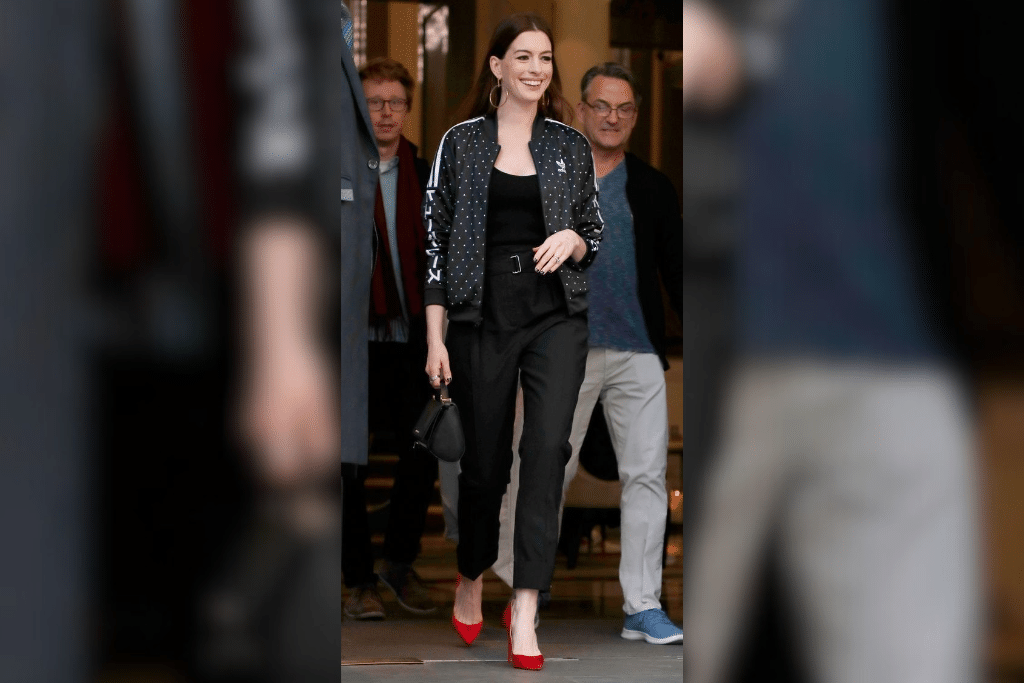 Follow Annes lead and combine a black slinky tank top with matching high waisted trousers. Lastly layer a sporty polka dot adorned jacket over the ensemble and round off the look with chic silver buckled belt and striking red pumps.
Written By Roshni Kumar
Read More:Parachute Pants Decoded: Tips And Tricks To Style These In The Most Elegant Way