Reviving Handicraft: A Glimpse Into the Timeless and Elegant Weave – Kota Doria
The charming and vibrant city of Rajasthan boasts a rich tapestry of handicrafts and weaving techniques. In this article, we will explore the history and current status of Rajasthani weaving style Kota Doria. Take a look Fashion: Kota Doria is a unique weaving technique employed on a blend of silk and cotton fabric. However what sets it apart is its remarkable square check pattern, famously referred to as "Khat." Thanks to its exceptional weaving method, the resulting fabric is exceptionally lightweight, breathable, soft, and super comfortable. It's no wonder that Kota Doria and its pieces are the preferred choice for summer attire, due to these attributes. This exquisite weave is commonly found in bridal trousseaus, lehengas, suit sets, and a myriad of other garments. In this article, we will delve into the history and current status of this alluring and distinct Rajasthani weave.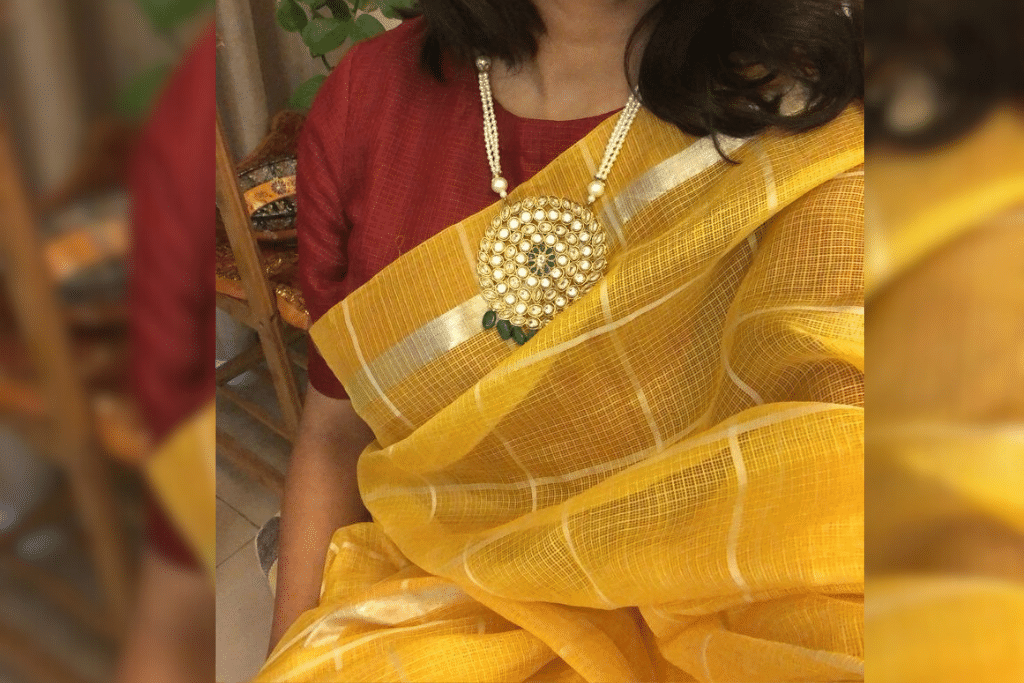 Origin
Historians and documented stories and texts reveal that Kota Doria weave originally originated from the southern state of Mysore but eventually found its new home in the vibrant city of Rajasthan during the 17th century. In its early days, this exquisite weave was exclusively favoured and patronized by royalty for creating their headwear. As time passed, Kota Doria became accessible to the masses, who also embraced this unique weave in their clothing. It is believed that the fabric was initially produced in the small town of Kaithoon. Furthermore, various clusters of Kota Doria production can be found in neighbouring cities of Bundi, Baran and Kota.
Present Scenario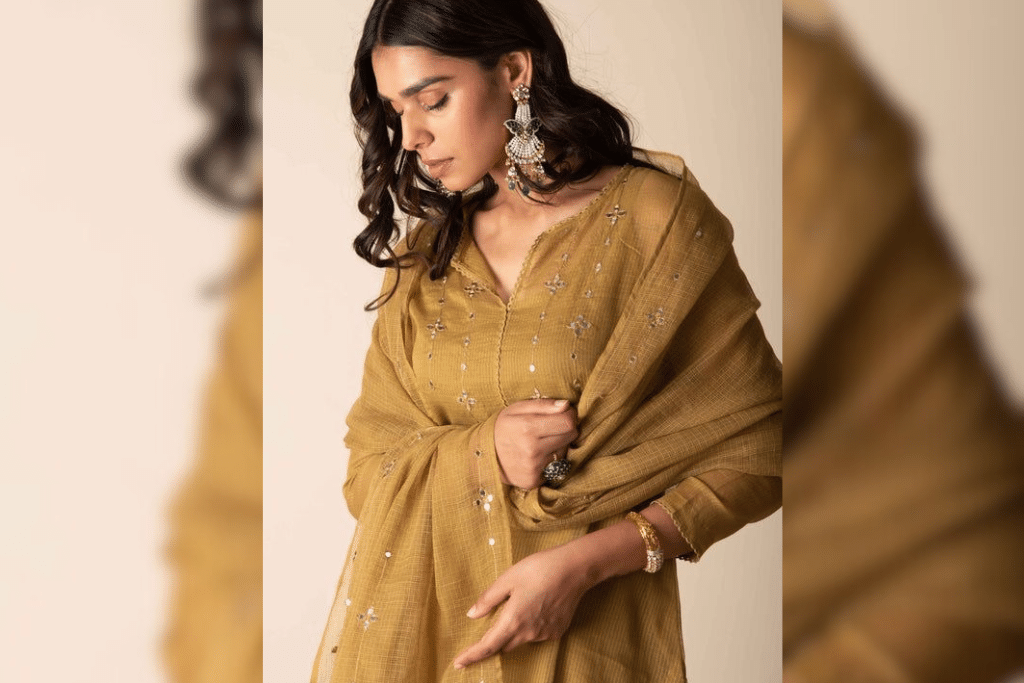 The distinctive weave is currently in decline, primarily because there is a shortage of skilled artisans that follow this traditional craft. Additionally they are confronted with stiff competition from popular prints and weaving methods available in the market. Nevertheless, there are several NGOs and small businesses putting efforts to promote this craft by creating contemporary items such as pillow covers, bags, table mats and more which is transcending the boundaries of this craft.
Nevertheless, this exquisite weave still graces stunning and vibrant sarees and is trying its best to adapt to the contemporary trends while retaining its timeless allure. You can acquire kurtas, suits, and lehengas adorned with Kota Doria from emporiums specializing in Rajasthani handicrafts. Despite being a labour-intensive art form that requires unparalleled craftsmanship and nimble hands, it is gradually experiencing a revival. Its name continues to shine as one of the most exquisite and charming silk weaves, alongside popular fabrics and weaving methods.
Written By Roshni Kumar
Read More: From Kanjivaram To Kasavu: 5 South Indian Fabrics You Need In Your Collection